ZPT-cp the zoic chicago (EXTENDED REACH)
The ZOIC Chicago (Extended Reach) is a specialist tool, developed specifically to work in tight and difficult spaces. The ZOIC Chicago (Extended Reach) has all of the power of the ZOIC Chicago, but is much longer, and so allows the preparator to work in the centre of deep ammonites, or on 3D preserved vertebrates or any fossils where there are deep spaces that require a long, thin air scribe.
The extended reach comes at the trade off that the stylus is more fragile than a shorter one. We have supported it with our elongated bushing, but this tool should not be used for roughing work. If you are looking at purchasing an all-rounder, we suggest looking at the ZOIC Chicago.
Weight: 140g (5 oz)
Dimensions: 155mm length, 18mm diameter (6.1" long, 0.7" diameter)
Optimal Working Pressure: 6.2 Bar (90 PSI)
Air Consumption: 6 lpm (0.2 CFM)
Noise: 73 dB(A)

Vibration: 4.1m/s2 at 90 PSI (6.2 Bar)
Connection: 2.4m or 1.5m extra flexible hose + quick coupler
On/Off Mechanism: Twist Valve
The ZOIC Chicago is fitted with our unique positive stylus locking mechanism, which means that when fitted with a chisel it will never rotate or spin when you're working – not once, not ever. Easily switch between point and chisel.
The ZOIC Chicago is our modified version of the original Chicago Pneumatic CP-9361; which has been the workhorse of the fossil preparation world for donkeys years due to its versatility, power and durability. We have modified it specifically for fossil preparation, increasing durability, usability and reducing noise levels and vibration.

Specialist tool for extended reach

ZOIC PalaeoTech PRO Range

A variety of 2.5mm diameter stone-grade tungsten carbide styli to choose from.

Very frugal air consumption

Hardened stylus bushing for extreme durability in fossil preparation

Rubber coated for thermal insulation and vibration dampening

Air channels engineered to minimise noise output, whilst providing full frontal exhaust

Authentic CP-9361 parts used
The ZOIC Chicago is an excellent all-rounder. Before the days of modern, purpose-built fossil preparation tools, the base model, the Chicago Pneumatic (CP-9361) was the workhorse of many established workshops, universities and museums. The ZOIC Chicago is a modification of the CP-9361, designed specifically for fossil preparation, with a hardened bushing and a variety of tungsten carbide styli to choose from:
2.5mm point - Robust and suited to matrix removal particularly on harder rocks

2.5mm rounded chisel - Great for matrix removal, shaping and smoothing

2.5 mm straight chisel - Suited to softer rocks (not for use on hard, brittle or pyritic rocks). Good for smoothing.

Please note that we do not supply styli for the Extended Reach version in smaller diameters than 2.5mm. This is because the extra length of the stylus makes it much more fragile.




The most useful styli for the majority of rock and fossil types are the 2.5mm point and the 2.5mm rounded chisels. However, other styli may be useful depending on where and what you are collecting.
Variants of the CP-9361 have long been used on hard matrices due to their impact-driven internal mechanism, and are found in just about every professional prep lab in the world. The impact-driven internal mechanisms (piston/cylinder combination - more details here) give the tool power, whilst the size allows for controlled detail work. Chicago Pneumatic boast the highest durability on the market for the internals of this particular model. We've stripped the CP-9361 of any features that are not suited or durable in fossil preparation, and replaced them with our tried and tested ZOIC PalaeoTech features.
Our modifications are optimal for fossil preparation, and will withstand the test of time. Our stylus bushing is designed for minimal noise levels, whilst allowing a frontal exhaust that clears what you're working from of dust and chips as you go. The stylus bushing is hardened and tempered so that you won't experience any stylus 'wobble', even if you use side-to-side motions when working.
We have also given the tool a rubber coating to minimise vibrations (our ZOIC Chicago vibrates 1.1m/s2 LESS than the original CP-9361), provide more grip and provide some kind of insulation against the cold air flowing through (a nice touch considering so much fossil preparation takes place in unheated garden sheds!).
The air consumption (amount of air the tool requires to run) is about as low as it gets for a fossil preparation tool at only 6lpm (0.2cfm), providing 13,500 bpm at 6 Bars (90 PSI). The ZOIC Chicago has a nominal and maximum operating pressure of 6 Bars (90 PSI). A low air consumption means that your compressor will kick in less often creating less noise and costing you less to run. Low air consumption is also a great indicator of quality in air tools – the engineering in this tool is exceptional. The vibration is only 4.1m/s2, which is considerably less than the original CP-9361 in the same laboratory testing. This means you can work for longer and more comfortably.
What's in the box? The ZOIC Chicago air pen, fitted with 2.4m reinforced rubber air hose (or upgrade to premium extra flexible braided hose) and particulate filter. Packaged in a wooden presentation box with a connector (as per user requirements), spare o-rings, silicone o-ring grease, Air Tool Oil, 1x protective scribe sleeve, Manufacturer's User Manual & Declaration of Conformity, Supplementary ZOIC PalaeoTech User Manual.
Already have a Chicago Pneumatic CP-9361? Want to turn it into a ZOIC Chicago (Extended Reach)?
We offer a 'modification kit', which will turn your existing Chicago Pneumatic 9361 into a ZOIC Chicago and open up a whole range of prep possibilities for you. Click here for product listing.
You can also purchase a modification kit of the Extended Reach version to fit onto your existing ZOIC Chicago. Simply switch between them to maximise what you can do in your prep workshop!
THE ZOIC PALAEOTECH QUALITY THAT YOU KNOW AND TRUST
We manufacture each tool right here in Dorset, and take enormous pride in our workmanship. Each tool is quality controlled before it leaves our workshop. We use the genuine article as our starting point, sourced from Chicago Pneumatic, which means that the internals are exceptionally durable. Dependability, reliability, innovation and function are at the heart of what we do. We want for our tools to see you through whatever you may throw at them, and for you to enjoy using them. We want them to be as quiet as they can be, comfortable and a genuine pleasure to use. We design our tools to be low maintenance, requiring very little user input. If you look after your tools, they will look after you!
How does the ZOIC Chicago compare to other tools?
The ZOIC Chicago is considerably more powerful than our pusher plate tools like the Trilobite and the Velociraptor. It is less powerful than the T-Rex. It provides an excellent moderate option.
The ZOIC PalaeoTech modifications are optimal for fossil preparation, designed for maximum power output, maximum tool lifespan, low noise, exceptionally low air consumption, frontal exhaust and ergonomic use. Our new positive stylus locking mechanism is unique, meaning that your chisel will never rotate when in use and does not rely on friction to hold the chisel in place. Even after many years of rigorous use and changing your stylus often, you will find that your hardened stylus bushing barely has any wear, and you won't ever experience stylus wobble with ZOIC PalaeoTech tools allowing you to maintain ultimate precision. Learn more about how to choose an air pen and how the ZOIC Chicago fits in with the other ZOIC PalaeoTech tools here.
Warranty: 12 month warranty to cover manufacturing faults and defects.
We know that not everyone loves reading user manuals, so we've got a series of video tutorials on our YouTube Channel on use and maintenance of our air scribes. Check out our video on the ZOIC Chicago below! Although it looks a little different, all the same rules apply for the ZOIC Chicago (Extended Reach).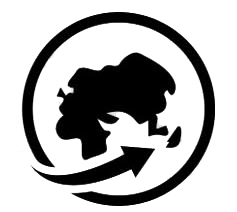 UK & International Shipping Options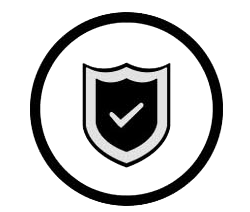 Worry-Free Warranties on all Air Pens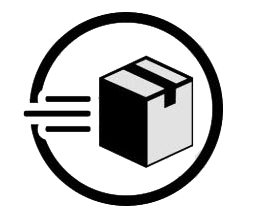 Spares on hand for immediate dispatch